PANKAJ MULLICK


Tagore Week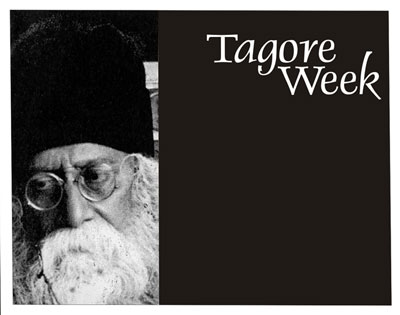 Pankaj Mullick , Anil Biswas and Salil Chowdhary. This troika of Bengali composers has had great influence on Ajit & Nirupama Sheth, who have involved themselves with the life and works of some of Bengal's greatest sons, especially Rabindranath Tagore.
The Sheths singlehandedly Organized Tagore Week Celebrations continuously every year on multifarious aspects of the poet's genius, for 25 years from 1961, poets' centenary year, onwards.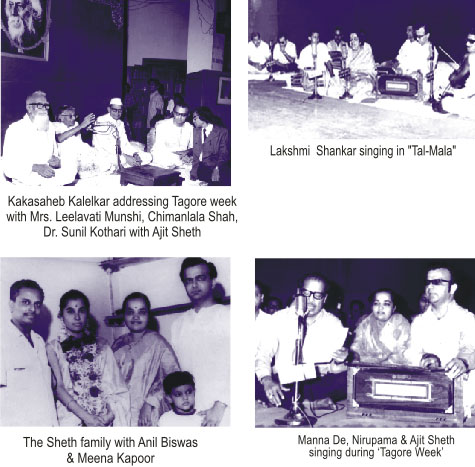 "Tal- mala", a unique presentation of Tagore's Composition set to music in various obsolete rhythmic talas, was conducted by Music Mastero Anil Biswas, with well-known singers including Manna De in the "Tagore Week" programme. Among the various rhythms employed were the 9 matras "Navtala", the 10 matras "Surfak", "Jampak" or "Ekadashi-tal", "Chowtal", "Dhamar" and the 15 matras "Pancham-Sawari", Lakshmi Shankar sang "Baje Karuna Sure", set in the South IndianRaga "Seemendramadh-yamam" which evolved a mood of profound pathos. Sheths also produced another musical feature "Ritu-Rang", consisting of Tagore songs on various seasons, translated in Gujarati by Ninu Majumdar and Pinakin Trivedi.